EuroGeoSurveys Urban Geology Expert Group
The Urban Geology Expert Group (UGEG) aims to support Europe's Urban Agenda and urban policies to fulfil the requirements of European Commission (EC) Directives and the UN Sustainable Development Goals.  The UGEG aims to support sharing of knowledge and capabilities in relation to urban geoscience, bringing together subsurface experts and city practitioners (e.g. urban planners, architects and policy-makers).  The expert group was established by the EuroGeoSurveys to provide a focal point for delivery of high-quality scientific information and expertise relevant to the needs of the EU's urban decision-makers and European Institutions in the areas of sustainable urban development, urban resilience, future-proofing of cities, SMART Cities, and safe construction.
More information can be found here:  https://www.eurogeosurveys.org/urban-geology/
UGEG Urban Geology Webinar 2020
Held in November 2020 – a series of presentations are available to watch from here. These set out the work and initiatives ongoing in urban areas across Europe.
Shallow Geothermal Days 2020 online
The Shallow Geothermal Energy Days aim to connect policy makers, industry and researchers to foster the use of shallow geothermal in Europe. This year, the event took place from 4 to 11 December (fully online).  The event was organised by the European Geothermal Energy Council (EGEC) in cooperation with RHC-ETIP, Geotrainet, the COST Action Geothermal-DHC and the MUSE (Managing Shallow Geothermal Energy) project.
For a full review of the Shallow Geothermal Energy Days 2020 please visit https://www.egec.org/events/european-shallow-geothermal-days-2020/.
IWA article series 2019-20
Urban groundwater monitoring – key requirements for networks and underpinning stakeholder relationships. Authors: Stephen Foster, Radu Gogu and Julia Gathu.
Growth in Private Wells in urban areas – experiences and lessons from four Indian cities on policy and investment approaches needed. Authors: Mohammad Faiz Alam and Stephen Foster.
Climate change – the role of groundwater in supporting climate resilience. Authors: Stephen Foster, Julia Gathu, Michael Eicholz and Ricardo Hirata
GeoERA project – managing shallow geothermal energy (MUSE)
MUSE investigates resources and possible conflicts of use associated with the use of shallow geothermal energy  in European urban areas and delivers key geoscientific subsurface data to stakeholders via a user-friendly web based GeoERA information platform.
More information here to the 14 urban pilot areas and the project work.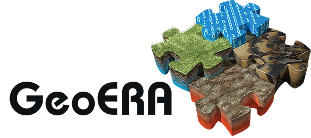 COST Action – geothermal technologies
This COST Action is examining the inclusion of geothermal technologies into district heating and cooling systems in Europe to foster the de-carbonization of the heating & cooling market. Shallow-, intermediate as well as deep geothermal technologies are included in the scope of the work, and considered in monovalent or multivalent grids.
The ACTION involved 27 European countries, and covers networking, knowledge exchange & transfer, training and stakeholder interaction activities based on real  life case studies to investigate and promote solutions and roadmaps for raising the RES share in public heating and cooling grids to at least 30% in 2030 and at least 50% in 2050.
For information to the COST Action and partners see here.
Climatescan cafe
Climatescan cafe builds from the Climatescan webtool: www.climatescan.nl
Climatecafe is developed by Groningen and Rotterdam University of Applied Sciences to gather factual and objective data in a short period of time (1-2 weeks) by young professionals and practitioners that enable them to assess the 'level of resilience' of a specific area. The city climate scan method aims to use low-cost and low-tech tools and instruments. Parameters that are assessed in riverscans and cityscans: urban heat (temperature), urban water quality (several parameters as: nutrients, chlorophyll, oxygen), air quality (several parameters), urban floods (infiltration capacity) and waste pollution (plastic waste). Storytelling is recently added as a successful method to collect subjective data such as the opinion and perspective of the community and integrate these data in the climate scan results.
There are upcoming Climatescan cafe events in Peru (14-18 October), Philippines and at the 2020 Convention on Adaptation in Groninger.

New collaboration and evidence approaches in planning policy – Scotland
Environmental evidence underpins everything we do to plan and make decisions on the design and delivery of high-quality, successful places. New evidence approaches and collaboration need to be developed so that our key information can be used more effectively to help support the delivery of key priorities for our future places and people.
A collaboration between Scotland's leading environment agencies and environmental research bodies are working with Scottish Government and Scotland's Development Planning Authorities to understand what new evidence approaches could help better inform the development, and delivery, of new planning policy approaches for Scotland's future places and people.
Details to this work, and findings so far can be found here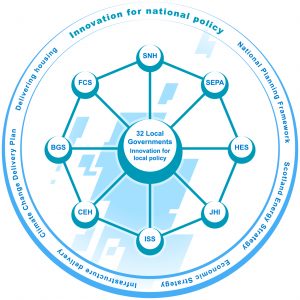 ©BGS
Published Review Paper – challenges in measuring and monitoring time series groundwater levels
This new review paper just published in HESS, provides an excellent resource to all those working in groundwater monitoring and research as to the key issues, challenges and factors to be considered when measuring groundwater-level time series.
Rau GC, Post VEA, Shanafield M, Krekeler T, Banks EW, Blum P. 2019. Error in hydraulic head and gradient time-series measurements: a quantitative appraisal. Hydrology and Earth System Sciences; 23, 3603-3629.
Full PDF here: hess-23-3603-2019
Connecting Nature – major EU project
A major EU project exampling large-scale implementation of nature-based projects in urban settings.
The project is being led by Trinity College Dublin, involving 31 organisations in 16 European countries, co-working with local authorities, communities, industry partners, NGOs and academics.
The programmes projects will measure the impact of nature-based initiatives on climate change adaptation, health and well-being, social cohesion and sustainable economic development.  Supporting start-up and growth of commercial and social enterprises active in producing nature-based solutions is also an integral part of the work.
Find out more:

©ConnectingNature
EuroGeoSurveys – Expert Urban Geology group
The European Geological Surveys initiative (EuroGeoSurveys) has appointed a new expert working group focusing specifically on Urban Geology and related geoscience.  This continues and builds from much of the work led by the EU COST 'Sub-Urban Action (2013-17), which involved 31 countries and 29 cities.  Further information to the themes and working foci of the group will be published on the EGU Expert group page over the coming months.
For further information to the group, please contact the co-chairs:
Stephanie Bricker: step@bgs.ac.uk
Krzysztof Majer: krzysztof.majer@pgi.gov.pl
WA Groundwater Management Specialist Group – Newsletter
Please find a link to the IWA GWM Newsletter_April 2019.
This details the aims and activities of this new IWA specialist group, which has been set up by the IWA in recognition of the groundwater as a major 'cross-cutting' consideration in the implementation of integrated water resource management (IWRM).
The IAH urban groundwater network is working closely with the IWA specialist group – and several joint initiatives and activities planned between the IWA and IAH-UGN for 2019 and beyond. More details can be found on our Activities page, and in the IWA newsletter.
Published Paper. A key factor in enhancing water security?
Foster S., Bousquet A., Furey S.; Urban groundwater use in Tropical Africa – a key factor in enhancing water security?. Water Policy 1 October 2018; 20 (5): 982–994. doi: https://doi.org/10.2166/wp.2018.056
Sustainable Urban Drainage schemes – Climate Scan
Climate Scan is a free and interactive tool for practictioners and researchers worldwide working in Sustainable Urban Drainage. The tool contains >3,000 cases studies and details of sustainable urban drainage schemes worldwide to help promote knowledge sharing and understanding. Over 10,000 practitioners and researchers have joined the Climate Scan tool in the last two years.  Videos, high quality photos, case study details, and links to the recent scientific research papers in sustainable urban drainage worldwide are provided.
Anyone working within sustainable urban drainage is encouraged to join and to add to the case study database.

Graphic: Climate Scan
Special Issue of Procedia Engineering 2018
The Urban Subsurface – from Geoscience and Engineering to Spatial Planning and Management
Conference proceedings, from a joint EU COST SUBURBAN Action IAH UGN session Urban Hydrogeology
Urban Groundwater dependency in Tropical Africa
UPGro research programme Working Paper 2017
Sustainable use of the subsurface
British Geological Survey — image guide to the challenges and opportunities.
BGS© NERC 2017
Existing
Groundwater, geothermal, modelling and monitoring
EU COST Action SUBURBAN Working Group report 2.4, 2015
Resilient Cities and Groundwater
IAH Strategic Overview paper 2015
Urban Groundwater – policies and institutions for integrated management
Global Water Partnership Perspectives Paper 2013
Urban Groundwater – meeting the challenge
IAH book – Selected Papers in Hydrogeology (IAH members receive a discount)